Used Diesel Radiators & Radiator Parts
Are you looking for a replacement diesel radiator? Our network of salvage yards can locate one for you. Once you have filled out our form you will receive bids on the used auto part that you are searching for. We are committed to finding the exact part you need. Whether you need a radiator for a large heavy duty truck or you drive a diesel car and need to find a replacement radiator, our parts locator network wants to go to work for you.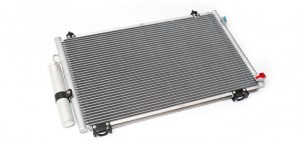 Online parts searches are the smart way to find OEM used parts. When you submit a search on our website you are given the option of how you will receive bids from our vendors. You may receive your bids by phone, text or e mail. You can initiate a search any place you can get online and any time of the day or night.
Once you have placed a request for your diesel radiator and indicated the year and model of your vehicle, you can expect to get competitive bids. Look them over and select the best match for your needs. Deal directly with the vendor of your choice and arrange payments and shipping details and wait for your part to be delivered directly to you.
When you need to make a repair, you naturally will be looking for the best prices on parts. Stores may tell you that they can get the parts you need, but our parts finder system is more efficient, and you will be sure to get OEM parts for your diesel truck or car.
Your radiator plays an important part in the life of your engine. As soon as your radiator has a problem let us connect you with great salvage yard vendors to get the exact replacement you need. You do not want to overheat the engine in your car or truck and do even further damage. The cheap way to get the most mileage is to use our form and search through our vendors for the replacement diesel radiator that you need.